Amazing gallery

Photo & Video Gallery Flash Template
Amazing gallery template preview image: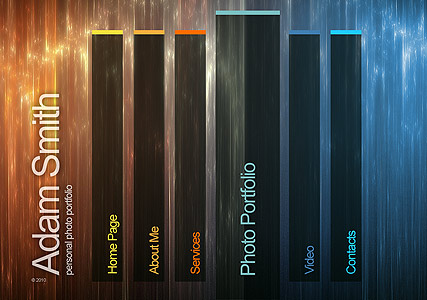 Amazing gallery Web Template Details
Regular Price:

$35

Type:

Photo & Video Gallery Flash Template

Template ID:

300110700

Website name:

Amazing gallery

Description:

.FLA;
.SWF
.PSD;
.PHP (Admin Panel);
.HTML;
Fonts (if needed)

Software Required:

Any TXT-editor (for example "Notepad");
UNIX hosting with PHP v. 5 or higher (doesn't need phpMyAdmin and MySQL support);
All templates purchases included all source files including the PSD and FLA files for people who would like to make changes to the design itself in Flash.(contact us for more information)

After you decide and buy our template please remember to upload only *.flv video files there. If your files are of other formats, please change them either using a flash converter or visit our FREE ONLINE FLASH VIDEO CONVERTER.

Please find here the Detailed Instruction !