GreenWorld

Powerpoint templates
GreenWorld template preview image: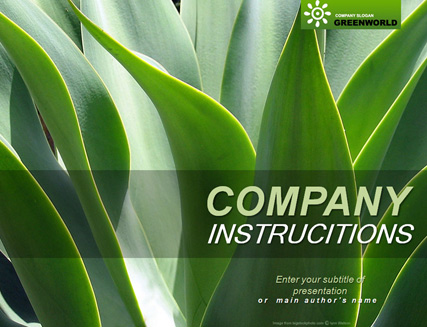 GreenWorld Web Template Details
Regular Price:

$8

Type:

Powerpoint templates

Template ID:

300111091

Website name:

GreenWorld

Description:

.PSD;
.PPT (.PPTx);
Fonts (if needed)

Software Required:

GreenWorld Powerpoint template come with PPT and PPTX source files (Microsoft PowerPoint 2003 or later is required). In case you wish to modify the backgrounds and other design elements the .PSD source files are also included (Adobe Photoshop required). Create professional Powerpoint presentation with our GreenWorld Powerpoint template.